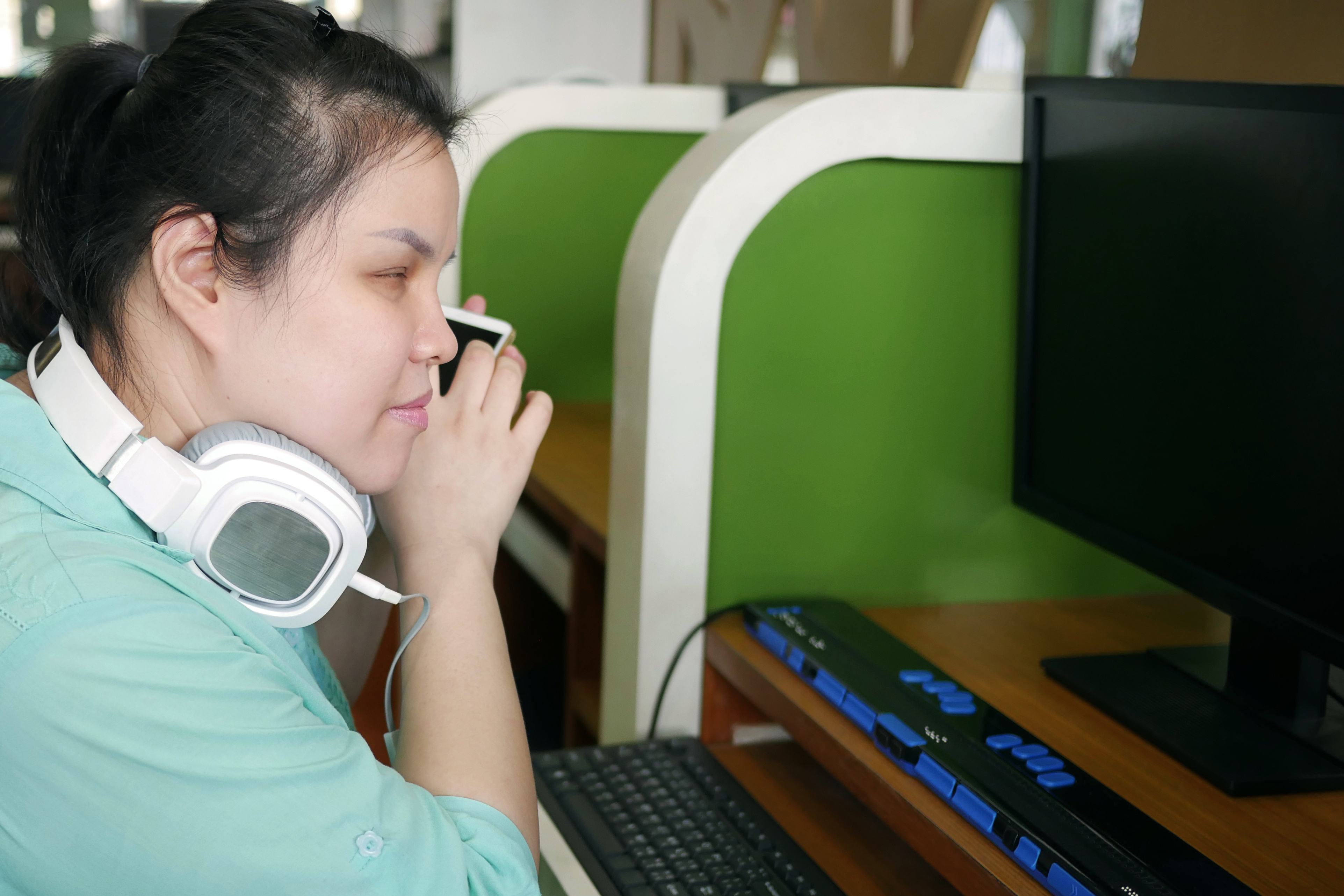 Introduction
I've always been told by my peers and my TVI that Apple has the best accessibility features for visually impaired individuals. I've had an iPhone before, but couldn't continue using one because of limitations within its accessibility features.
My TVI always said that Apple iPhones had the best accessibility options, but I realized that Android had a little more to offer than what people give it credit for. Today I will tell you the three biggest accessibility differences for me between Apple and Android phones.
Larger font sizes in third party apps
The first thing I do after getting a new phone is to increase the font size in the display and accessibility settings. I went into the iPhone accessibility settings to enlarge text size and noticed that not every app adjusted the font. Only some apps, such as those made by Apple, supported larger font sizes, but some third-party apps such as Facebook and Instagram did not adjust.
This problem wasn't present on Android. I increased the font size in settings and most apps adapted without any issues, including third party apps not made by Google. This is key as I sometimes prefer using my vision for simple tasks.
Talkback is better than you think
The second surprise with Android's accessibility options for me was how good Talkback had gotten. I've heard that Apple's VoiceOver is the gold standard for mobile screen readers and even felt this way in 2017 when I used an iPhone. I tried to take a college class that required me to use Twitter with my Android and was surprised with how smooth Talkback was. Talkback features simple gestures, such as performing all navigation with two fingers instead of having to listen for sounds to perform certain operations such as to get to the home screen on an iPhone 12. I could actually use my phone without looking if I wanted.
The Google Assistant makes life easier
My favorite aspect of Android's visual accessibility options is a feature not found in the Accessibility settings menu. Virtual assistants can be great accessibility tools, especially when they don't require you to use your vision. The Google Assistant can answer simple and complex questions out loud. My experience using Siri in the same scenario usually resulted in the assistant responding with, "here's what I found on the web" forcing me to read the small text being shown on the screen.
Google Assistant gets even better as it somewhat eliminates that use of Talkback. The Google Assistant can read full articles from web pages. All you have to do is say, "Hey Google, read it," and the assistant starts reading to you. The best part here is that the Google Assistant's voice doesn't sound like a robot and is more natural sounding compared to the stock screen reader voices.
I was genuinely surprised with how far Google has come with Android's visual accessibility options. Apple still has a lot of work to do regarding mobile accessibility despite its reputation.